Nordic Masterclass for Conductors & INDK Symphonic Collaboration

Così fan tutte i KoncertKirken Terrific satire on popular culture
6 star review
"The musical level was high; the 17-man large orchestra was led safely by Maria Sauna. It sounded impressive in KoncertKirken's good acoustics. Nontardar's edition of Così is touring around the country. If possible, don't miss the chance to experience this fun, exciting show!"

NORDIC MASTERCLASS FOR CONDUCTORS
An initiative founded by Maria Badstue and Jorma Panula aiming to create possibilities for young conductors to develop through "practising their instrument" as in orchestral leadership, under top level guidance by professor Jorma Panula, assistant teacher Maria Badstue and the South Denmark Philharmonic.
Visit website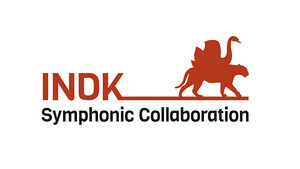 The brainchild of Maria Badstue, INDK Symphonic Collaboration, hosted by India's premier cultural institution, the National Centre for the Performing Arts in Mumbai in collaboration with the Symphony Orchestra of India. Titled "A Symphonic Collaboration Between India and Denmark" the focus is to strengthen relations between Denmark and India through culture. Delayed by COVID-19 and postponed to a future date, Maria Badstue will lead a first ever initiative, conducting classical musicians from both countries in a week-long programme of masterclasses, studies and musical workshops, culminating with two unique concerts in Mumbai.
Visit website.